Welcome to Our El Dorado Hills Organization; we offer the following services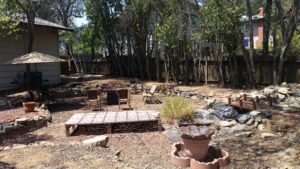 Another Choice, Another Chance –El Dorado Hills offers;
Family Therapy and Support-  Treating a part and not the whole is not an effective method of treatment, therefore we work to assist in healing the whole family.
Art Therapy– Freedom of expression begins with Art; we offer therapy to express the many phases a person goes through during recovery.
Nutrition Healing –  Healing can begin with the body, when you feel better you can do better.  We offer whole foods, nutrition and amino acids to help in recovery.
Physical conditioning – Part of healing the soul and heart is also healing the body, we offer daily exercise programs including swimming to assist in healing the body from the wear and tear of addiction.
Ongoing client support– support does not end once a client leaves residential, they have an option to attend Partial hospitalization, intensive outpatient, or receive other supportive services that meets the needs of the client and the family.
And much more to meet clients individualized needs.
For more information visit www.acacedg.org